So from a earlier post on here (even though the radio episode referred to has now been largely discredited), you have probably guessed what a big ol' NPR/PRIlistening, This American Life and Ira Glass fanboi I am.
Well, last Thursday, May 10th, I had the pleasure of wandering over to our own Portland Regal Lloyd Center 10 Cinemas in the evening, and watched, through Fathom Events, broadcast live from New York via satellite, a two-hour extravaganza of This American Life Live.
I was in Public Radio visual heaven, on the theme of "making the invisible visible."
Ira Glass and Ryan Knighton and the Monica Bill Barnes Dance Company and OK Go (who coded a special mobile app that the audience could use to play along just for their performance in the show) and David Rakoff dancing and Glynn Washington and David Sedaris inexplicably in clown make-up and fun animations and films and dance and stylized photos by an amazing unknown photographer from the 1960s and Tig Nataro and Taylor Dayne. That's right, you heard me: 90s dance club legend Taylor Dayne. We really love her voice.


If I was to point to the one event in my childhood that started me on the path to my past & current phenomenal existence (being the we all exist within and without phenomena), I would point to one film, viewed in my childhood, and one film alone — the fact that I saw, at the tender age of eight years, the Beatles cartoon musical, Yellow Submarine. And not once, but in the theater four times.

Ok, the telling how this blog got its name "i also went…,"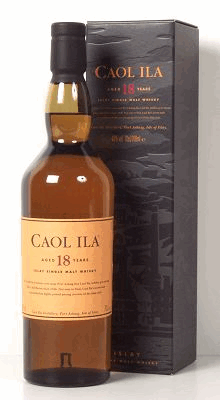 involves a number personal self-confessions. So it's going to take a moment to gather my thoughts. Maybe have a cup of tea to settle myself. It's so hard dredging up some of this stuff, you know. Perhaps a belt of single malt scotch. Ah. That's better.

Now where was I?

Ah yes, the title. Of the blog.

Well, to tell you about the title is to tell a bit about how i came to be what I am today: that is, an over-fed, shaved head, leaping gnome (with apologies to Eric Burdon & The Animals). Or rather, an aging progressive leftist techno-hippie phreaque. For the event that picked me up and plunked me down on this rather delightfully meandering path, I would point to my obsession with this psychedelic, phantasmagorical, musical animated masterpiece.
It premiered in the U.S. around Thanksgiving of 1968, and I threw, I'm ashamed to admit, a veritable screaming tantrum to get my father to take me to this after Thanksgiving dinner. This was a duty he was loathe to fulfill and tried to talk me out of it, as dad was more a conservative Republican rat-packer in the Frank-Dean-Sammy school, and hated rock 'n' roll, especially the new psychedelic acid rock variety, like it was the harbinger of the end of civilization itself.

But more screaming and tears wore my hapless dad down (I must put flowers on his memorial in remembrance, poor guy), so he relented and took me to a showing in Beverly Hills some time that weekend.

Continue reading "The Meaning Of "i also went…"" »